"I came across your Hilton Shop on my way to buy groceries at the Spar. I spent over an hour in your fragrant haven, smelling the delightful smells of your numerous products. I was so enamored with the shop. From the simple layout, the raw shelving and wooden display boxes, the glass packaging (I have an absolute hate for plastic!) and the simple labels (been trying to find something minimalistic for ages but to little avail). Therefore I wanted to drop you a quick email to say CONGRATULATIONS on a wonderful range of Bed Bath Body products. They are so aligned with where the world is going. I cannot get enough. Have bought a variety of smells for friends and family members, and returned the very next day with friends to "show" them the shop and get them excited about your range. Well done on an outstanding venture."
Celeste Vorster
"Hey Lisa, thank you so much for my amazing order that arrived first thing this morning. I may have gone a little overboard when I saw 3 boxes arrive but extremely extremely excited. Everything you sent is amazing and you were right on the fragrances. Thank you for the gift you sent me. Blessings Lisa, till my next order."
Kudzai
"We received diffusers for Women's Day from our company as a small token of their appreciation. I love the Blaar – Plante fragrance , so decided to treat myself. I placed an order on Wednesday (16.9.2020) at 14:44 and was so surprised when The Courier Guy phoned me at 07:50 today (18.9.2020) to say there is a delivery and it is from Bed Bath Body! This was such a surprise. I am super impressed by the service and turnaround time, but also your attention to detail. Thank you for the handwritten note and my free wellness candle. The wellness candle have the most amazing smell and will definitely come in handy. You have a great product, but your service and other attention to detail puts this over the top. Thank you so much ! It made my day."
Adrien Fourie
"I am so greatfull for all your products in my house during this Corona epidemic. Firstly your amazing handwash which is so refreshing compared to the harsh sanitizers we have to use in the shops. Then today we cleaned all our mattresses with baking soda mixed with your Eucalyptus Rose Geranium essential oil making my house smell incredibly fresh. When feeling a bit anxious in this lock down once again your candles comes to my rescue and relaxes me so much. Thanks guys I love your products."
Anne-Lee Marx
"A few years ago, in 2017, two friends and I visited Stanley 44 and found Lisa's Bed Bath Body Store. We spent quite a long time in the store and fell in love with the fragrances. I especially felt addressed by the fragrance N0.1 - Spicy Wood Lime. The description suits me well and the scent felt right. For friends and for me I took a few scents from Bed Bath Body to Germany. As a yoga teacher, I also use the scents in my classes and the participants love the scents and often ask me what they are and where I got them from. After my scents were empty I got in touch with Lisa and she sent me replenishments to Germany. Lisa is adorable and I love how she manages her business and how much love she puts into her work. Thanks for spreading love and for founding such a great label."
Viktoria Gebing
"Bed Bath Body has become my go to shop for all home fragrance, hand wash and body creams. I especially love the N0.5 Fresh Fig fragrance (That I can now buy in bulk) in the signature Bed Bath Body range and then the BLOEISEL fragrance in the new plante. range. The packaging compliments instead of detracts from my decor #winwin. The process from Order to Receiving my parcel has always been seamless and love the handwritten notes that I get spoilt with on order."
Karen Kelly - LOVILEE blogger
"I absolutely love the products I tried from Bed Bath Body. It provides a full sensory experience - the packaging is elegant and stylish, the fragrance is beautiful and the texture is just right. Thank you for crafting such excellent products. Products I bought: Body Spa Rose Geranium Eucalyptus Cream, BLAAR Bubble Bath, Mandarin, Lemon Verbena Essential Oil and Rose Geranium Eucalyptus Diffuser Oil."
Sanet Barkhuizen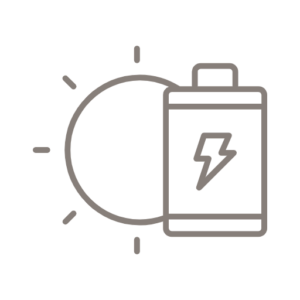 SOLAR POWERED
Our factory is powered by Solar Energy, meaning we can work right through Load-shedding.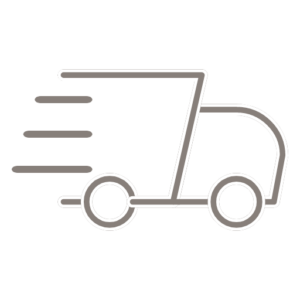 FREE DELIVERY
Enjoy free delivery nationwide when you spend R495 or more on our store.
Join our mailing list to receive 10% off your first order, be the first to know about our newest products, special offers and seasonal inspiration.